If you're preparing to sell your Muskoka home, you might feel besieged: there's a lot of advice, and not all pertains to luxury home sellers. Ideally, you want to relax and enjoy your home as your time in it winds down. How should you prioritize tasks like repairs alongside the extensive logistics of a successful sale? In short, work with a consummate pro. Compiled by top real estate agent
Storey Badger
, here are the top tips
Sell at the right time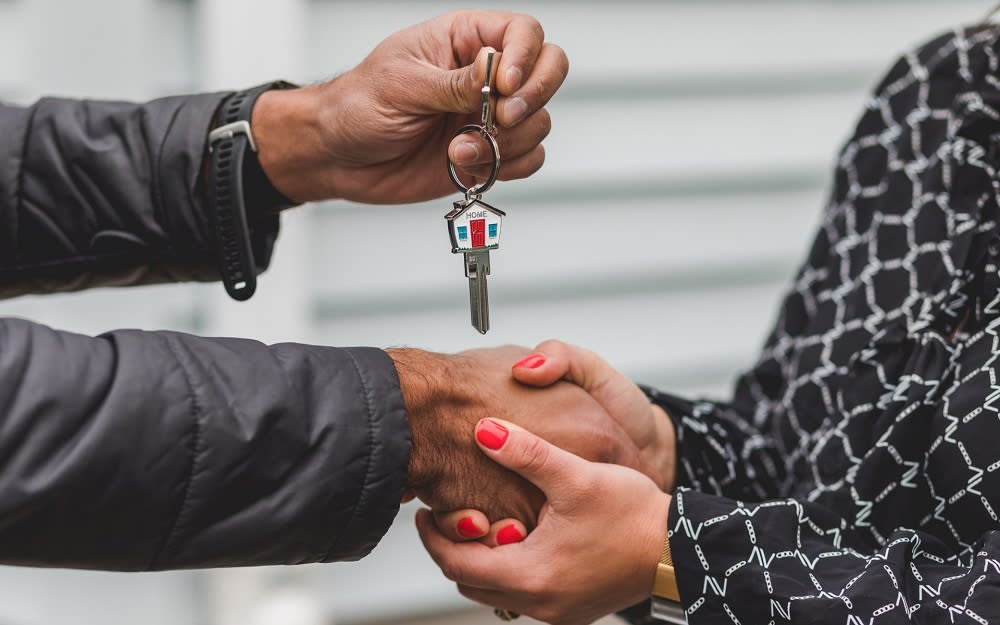 When it comes to selling your Muskoka home, timing is everything. The right time to sell depends on several factors, including the current state of the market, your circumstances, and the condition of your property.
Generally speaking, luxury
Muskoka real estate
is selling well. Conventional knowledge is that spring and early summer are the best times to sell to land the highest price. With increasing temperature from seasonal change, moving becomes simpler — especially in Canada, where our long winters make the prospect of moving to a new space less than appealing. Current real estate market trends favor sellers, with Muskoka estates and Muskoka condos selling for a premium year-round. Now is a great time to sell, given market conditions.

Personal circumstances are also a significant consideration when selling at the best time. If you are looking to purchase a new home, perhaps you want to sell your current home as soon as possible. On the other hand, you may want to wait until after a wedding or special event to list your home, making the timeline less pressing.

If you're in the middle of a renovation, it's likely best to wait until the renovation is complete before selling. And if you want to increase your home's value by renovating the space, that affects the timeline of the sale. Keeping your Muskoka property for sale as presentable as possible is critical to landing top offers.
Release emotional attachment

Muskoka is a special place. As a luxury home seller, it's essential to be aware of your emotional attachments to your property and release those attachments. After all, you've likely spent many happy years in your home, and it can be challenging to let go. However, it's important to remember that your home is just a physical object; only the memories you've made are truly special. Therefore, when preparing your home for sale, try to focus on the future and the new memories you'll make in your next home. By doing so, you'll be able to approach the sale process with a positive attitude and excitement for what's to come.
Maintain your property and indoor spaces
When listing your Muskoka property for sale, first impressions are everything. Buyers will be drawn to properties that look well-maintained and luxurious. Hiring a
landscaping
team to spruce up your outside will increase your house's appeal. First impressions are everything, and strong landscaping goes a long way in presenting your home. In addition, take a close look at your furnishings and décor. Make sure everything looks stylish and inviting. By taking the time to prepare your home for sale, you'll maximize its value and appeal to buyers.
Depersonalize the space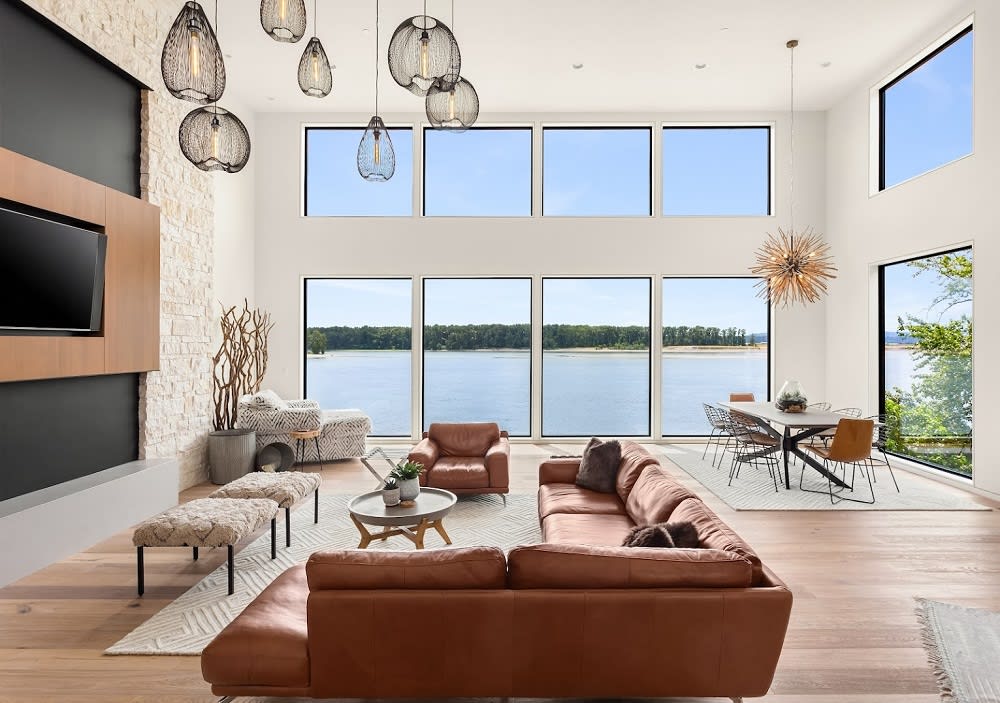 Photo courtesy of Shutterstock

It is essential as a seller to depersonalize your home. Remove all personal photos, paintings, and other knick-knacks from the walls and surfaces. It may seem like a small thing, but potential buyers need to be able to visualize themselves living in the space, and that's difficult to do when the walls are covered with family photos.

You should also take the time to remove unnecessary furniture and deep clean your home from top to bottom. This will help create the illusion of space and make it easier for buyers to see the potential in your property. Adding potted plants to the interior of your home is a way to depersonalize the space yet maintain an inviting atmosphere. By taking these simple steps, you can ensure that your home makes a great first impression on potential buyers.
Organize and declutter

As previously mentioned, when it comes to selling your Muskoka home, first impressions are everything. Potential buyers will often form an opinion of your home within the first few minutes of viewing it, so make sure that your home is neat, organized, and decluttered. We recommend removing unnecessary furniture and personal items from your living room, dining room, and bedrooms. This will help create a feeling of spaciousness and allow potential buyers to see your home's true potential. With sparkling clean bathrooms, functioning light bulbs in every fixture, and crystal-clean surfaces, your hour will look its best for showtime. These small details can make a big difference in how potential buyers perceive your home.
Consider value-increasing repairs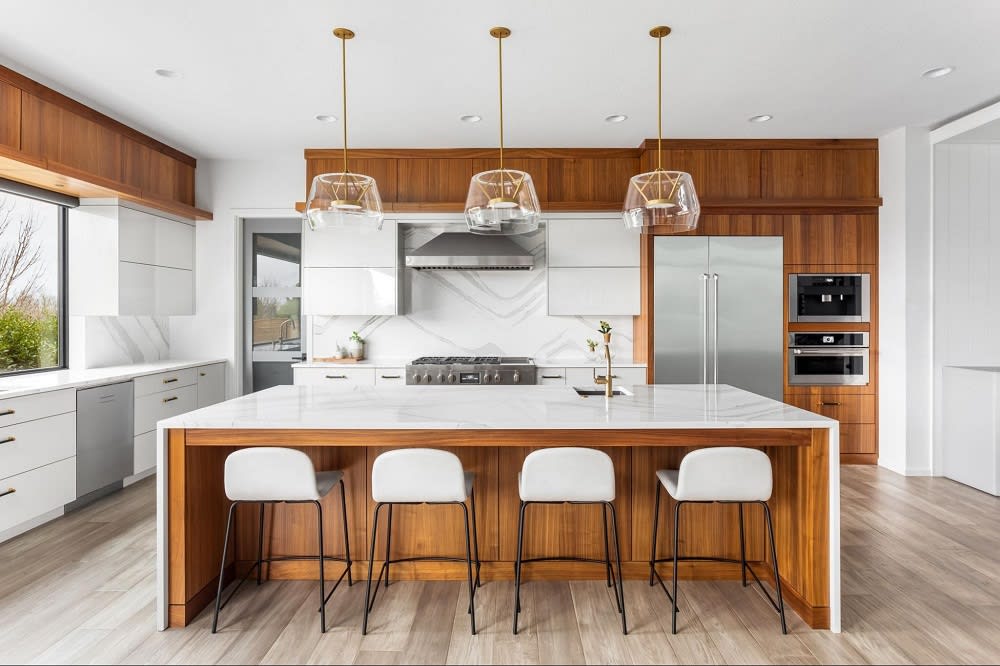 Photo courtesy of Shutterstock

If you're putting your Muskoka estate on the market, you can do a few things to increase its value. First, take a close look at your home's exterior. Are the gutters clean and in decent shape? Is the paint fresh? These are small details that can make a big difference to potential buyers.

Second, consider making some renovations. A new kitchen or bathroom can add tens of thousands of dollars to your home's value. Finally, think about how you can show off your home's luxury features. If you have a swimming pool or hot tub, make sure they're sparkling clean. Buyers should be able to picture themselves enjoying your home, so make sure it's in tip-top shape before you put it on the market.
Selling your Muskoka home can be a smooth, exciting process. Storey Badger is a
Muskoka
and
Collingwood
native — he knows the area well and is skilled in real estate negotiations.
Contact Storey Badger today
to get your sale started.

*Header photo courtesy of Shutterstock