While Muskoka real estate is always in high demand because of the area's reputation as a premier summer getaway, changing market conditions will affect prices and overall inventory over the coming year.
What is unchanged, however, is the lure of Muskoka real estate. Do you imagine sitting along the shores of a crystal-clear lake with your morning cup of coffee while the loons softly croon around you, the trees are reflected on the water, and the sky explodes with color? Do you want to invest in a place that gives you a serene feeling you can only experience by being totally immersed in nature? Visitors and homebuyers seek out these rare qualities – as well as the charming, small-town ambiance – from
Muskoka
.
If Muskoka's many attractive qualities have you contemplating
a home purchase in the area
, here are a few things to expect from the real estate market in 2022.
Interest rates will reflect inflation and begin to rise

Even the sharpest of economic experts have difficulty making predictions about our post-pandemic era, which is affected by inflation, a hot housing market, and supply-chain shortages. The Central Bank of Canada has kept interest at lower rates during the transition back to post-pandemic normalcy, but that is likely to change as the year progresses.
The central interest rate is used to help maintain inflation. If inflation is too low, interest rates are dropped to encourage residents to spend more money on the economy. If inflation is too high,
as it is judged to be these days
, interest rates are increased, causing buyers to pause before spending their money. Economists
anticipate
that we will see the rate increase throughout the remainder of 2022 and into 2023, which will cause rates on mortgages to rise.
You should expect to see mortgage rates increase to 2.5-3%by the end of the year.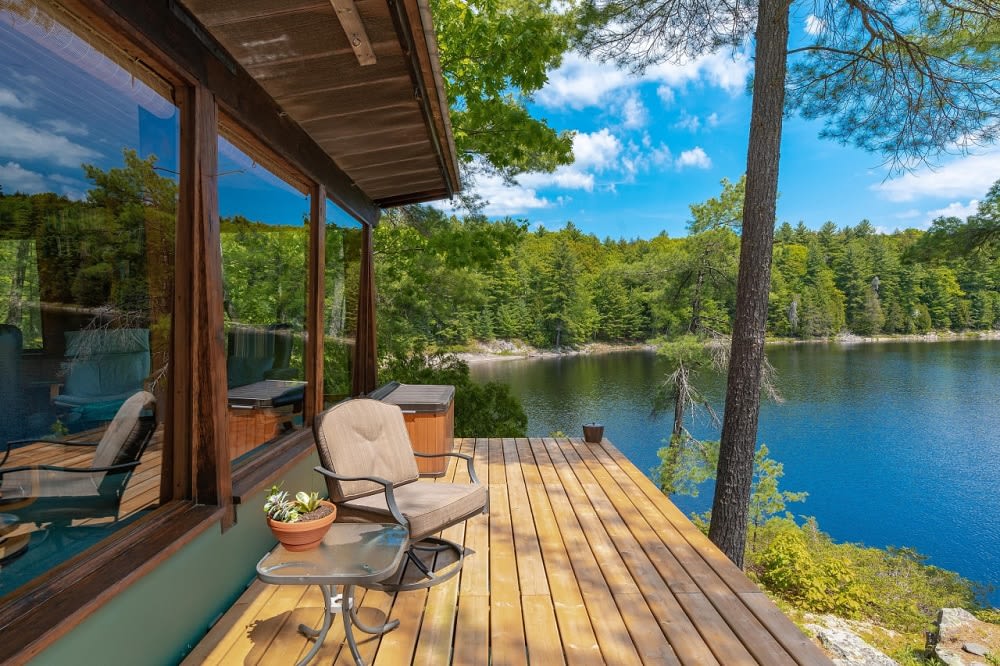 Rising home prices will drive buyers to choose a home that reflects their financial realities
Canadian home prices have increased dramatically over the past couple of years,
reaching historic highs in 2022
. For would-be homebuyers in Muskoka, this means that careful attention must be paid to how much home you can afford. With this change and the increase in mortgage rates, home prices are expected to level out slightly in the coming months.

It is important to note that inventory in the Muskoka real estate market is much lower this summer than in years past and cottages are only on the market for a very short period of time.
New cottages are under construction

The good news amidst rising home prices and inventory shortages is that new Muskoka cottages are being built after supply-chain issues caused widespread construction delays. Cottages are being designed and contractors are working quickly to break ground. There are opportunities to get in on all phases of a build, from pre-construction to putting the finishing touches on a home that is close to completion.

The Muskoka luxury real estate market will have opportunities for homebuyers to purchase waterfront properties with the latest amenities, so it is worth considering new developments as you search for a cottage in the area.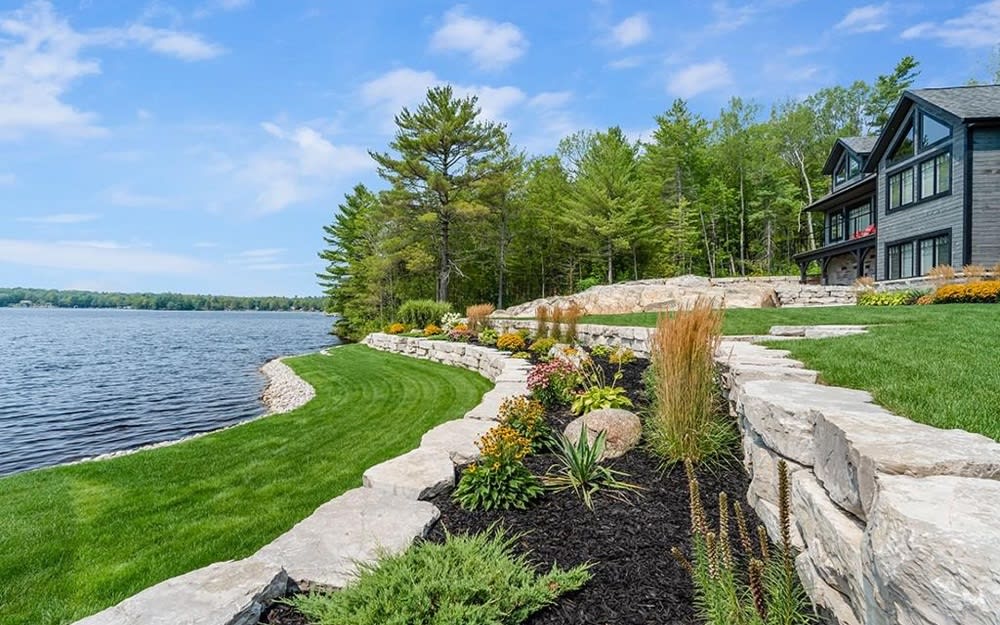 With tight inventory, have a clear wish list as you search for homes

Muskoka is the sort of place where families build multi-generational traditions. Grandchildren have fond memories of Muskoka cottages and visiting their grandparents for the summer. They develop such a deep feeling of connection to the area that they want to bring their own children to Muskoka and continue sharing the experiences with future generations.

Now is the time to closely consider what you must have in a Muskoka home as inventory remains low. There may be elements you could consider eliminating from your wish list that will open up more properties for you to see and put an end to frustration caused by spending too long searching for a property. You may fall in love with a property even if everything you had hoped for is not currently there. Modifications can always be made in the future if needed.
If you have further questions about where the Muskoka real estate market is heading this year or are ready to start looking for a new home in the area, get in touch with local real estate specialist
Storey Badger
to begin the search for your new home. Storey comes equipped with deep knowledge of Muskoka and grew up spending summers enjoying his family's picturesque cottage on Lake Joseph. Storey and his team will provide an exceptional sales experience and hold your hand through every step of your Muskoka real estate journey.
Reach out today
.